Mobile RV Detailing Services
At Chase Detailing, we love RVs and trailers as much as you do. Our detailing service for Norman, Edmond, Oklahoma City and soon Tulsa is among the top, custom, hand detailing services you can get. Our detailing service for RVs not only makes sure your clean and detailed but protected with the best paint protection on the market. We take care of mud splatter, hand waxing, siding, windows, and more!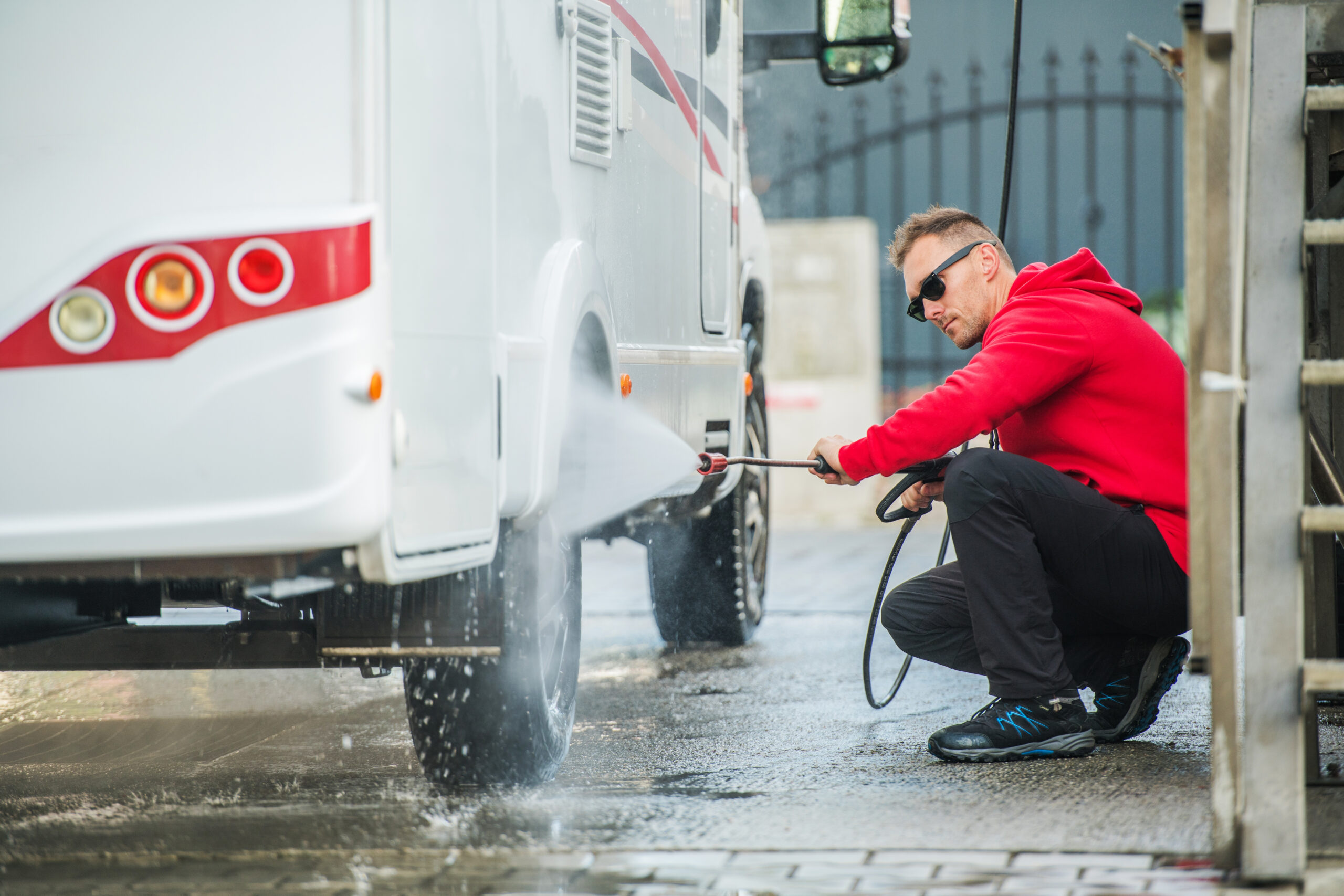 Mobile RV Cleaning Service at Chase Detailing
Maintaining the overall condition of your RV requires time and money. From interior maintenance to the exterior, engine, and more. In addition to the health of the engine, it's imperative that you keep the interior and exterior in top notch condition if you want to retain any resell value. To do this you will be required to provide general maintenance on the vehicle in addition to pre and post trip cleanups. Annual checkups also help to prevent small problems from growing big.
Automobile enthusiasts enjoy spending time in their vehicles for long stretches of time, an RV full of people for a week can end up taking some punishment. Traffic patterns begin to show on carpets, windows show handprints and grime, dashboards and seats become spill zones, and finished trim can show signs of wear. Due to the immense amount of work it takes to clean a vehicle after travel, most RV owners prefer to turn it over to the professionals and let us detail their RV.
Pre trip and post trip cleanings are something we specialize in and our RV detailing services are also mobile. We will come out to your location and prepare your RV for travel with a full interior and exterior detailing. When you return from your adventure, we will be here to once again clean up the vehicle and help you prepare it for storage.
Looking for a Mobile RV detail near me
We would love the opportunity to provide you with our mobile RV detailing services! Since there are too many variables for this type of detailing service, we are unable to list specific pricing here. If you are interested in having your RV or trailer detailed, please call us at 405-458-4444 or Request a Quote via the contact form below.
How To Clean The Leather Seats In Your RV